The latest craft brewery to hit the Colorado craft beer scene is set to officially open today in Northglenn, CO. Beer By Design Brewery, the creation of President & Head Brewmaster Vince Sabbe and General Manager Rich Aggen will officially open up for business today at 4:30 PM. Following the Grand Opening, Beer By Design Brewery will be open 7 days a week.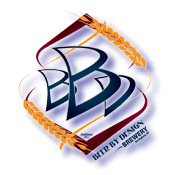 Beer By Design offers 3 unique brew series. As they put it "We celebrate the history of craft brewing while introducing new and innovative flavors. Explore each series to find your favorite flavors."
Beer By Design's 3 Brew Series:
Architectural Series: As our most famous American architects perfected their well-known works through careful attention to design, so has the Beer By Design Brewery in perfecting these four finely crafted beer styles. We dedicate these flavors to those architectural  artists and your enjoyment.
Mountain Ale Series: This series celebrates the majestic design of the Rocky Mountains, with their scaling heights, rugged peaks and refreshingly cold water. In fact, Rocky Mountain water is one of the finest water sources anywhere, and its taste is a key ingredient to all of our carefully designed beers.
Women & Beer Series: Designed as a tribute to the many women who have contributed their talents to the craft brewing industry as well as all those who embrace the freshness and flavor of craft beer. The beers in this series emphasizes a superior malt complexity and somewhat subdued hop character, while at the same time maintaining a well balanced taste profile.
Following the American craft beer style, Beer By Design's beers use the finest two-row grains, hops and yeast. Special mashing and kettle processes, developed by Brewmaster Vance Sabbe, are observed. These uniquely refined brewing techniques help create beers that are cleaner tasting and more visually appealing than most other craft beers. This is accomplished without the use of flavor-stripping filtration devices or additives.
I look forward to visiting Beer By Design Brewery and trying out some of their beers. They offer roughly a dozen beer choices, so there are styles for pretty much any taste. I wish Beer By Design Brewery the best of luck, and hope that they have a great grand opening celebration today! If you're interested in checking them out, see their info below.
Beer By Design Brewery
2100 E. 112th Street
Northglenn, CO 80233
(303) 517-2202