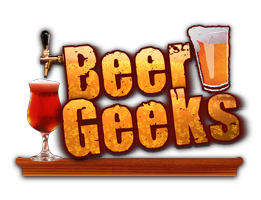 Beer Geeks is a nationally syndicated television show that will air a 22 episode season, starting in September 2013. The creators of the show partnered with the creators and producers of Diners, Drive-Ins and Dives and host Michael Ferguson, Director of Brewing Operations for BJ's restaurants. Beer Geeks will bring viewers inside breweries from all around the country.
There are a handful of Colorado breweries that will be featured on Beer Geeks. The Beer Geek crew is in Colorado profiling craft brewers in Denver, Boulder and Fort Collins for shows that will air this year. They will be profiling Avery Brewing Company, Denver Beer Company, Great Divide Brewing Company, New Belgium Brewing Company and Odell Brewing Company.
"Colorado is one of the nirvana areas for Geek Beerdom," Ferguson said. "You can't stumble and not run into a brewery here."
In each weekly episode host Michael Ferguson, a pioneer and veteran of the craft beer world, (Director of brewing operations and beer training for BJ's restaurants) will bring viewers along on a voyeuristic, inclusive and immersive road trip into the heart of the craft beer universe. Each episode will feature the inside story of the making some of the world's most unique, interesting, even outrageous and bizarre brews.
"We'll see what they're doing, what ingredients and techniques they're using, and then we'll take their brews from tap to table, cooking with beer, and pairing meals with beer. But wait, this series doesn't live just in the brewery. We'll find ourselves at hop farms, berry brambles, pumpkin patches, caves, maple syrup sugaring houses, archaeological sites, monasteries and much more – a smorgasbord of locations that all lead back to the craft beers we're making." – BeerGeeks.TV
The premise of Beer Geeks sounds like a solid idea and the show should develop a good following among real-life beer geeks. It will be fun for beer enthusiasts around the country to find out about great beers from Colorado. It is a little suprising that only five Colorado breweries will be featured (there are well over 100 in the state). I guess that opens up the door for other great breweries to be featured in later seasons.