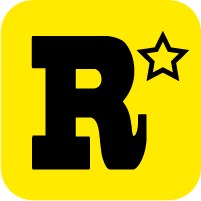 Brewery Rickoli is located in Wheat Ridge, CO. on the Southwest corner of Wadsworth Blvd. and 44th Ave., just west of Denver. Brewery Rickoli opened up in November 2012, becoming the first ever brewery in Wheat Ridge. The idea behind opening Brewery Rickoli was to provide the local neighborhood a place to enjoy a fresh pint close to home. While the brewery has only been open a short time, it has already made a big impression in the community.
Brewery Rickoli is the creation of Rick Abitbol, a seasoned brewer with 10+ years of professional brewing experience. Rick has a unique brewing story. He started out in homebrewing, and entered his first contest at the Colorado State Fair in Pueblo. His Cream Ale did very well and was highly regarded among judges at the fair, it was even a finalist for the "Best of Show" award. Rick decided to approach a local brewery to see if they would be interested in letting Rick brew his cream ale. He was able to convince the owner of Shamrock Brewing to give him a shot, and Rick was able to get his first experience brewing in a brewery.
Later on, Rick joined Hop, Barley & the Alers, a well known homebrew club in Boulder. This club happened to be the same club Charlie Sturdavant (Owner of Golden City Brewery, and Tommyknockers), was also in. Rick met Charlie and basically begged him to give him an opportunity to help out at GCB. Rick started out doing anything he could to help, and eventually began helping brew. After gaining more experience, and the departure of the head brewer, Rick took over as head brewer at GCB. Rick worked at GCB for two years, then gained additional experience brewing at Rock Bottom, Denver ChopHouse and finally Renegade Brewing.
Over the years, Rick learned a great deal from his time brewing in several types of breweries. He developed tastes and methods that grew his love of brewing, and he began dreaming of starting his own brewery. With a bankruptcy looming, Rick began to make plans to open his own brewery. Thanks to financing from Rick's dad, and the Sam Adams Brewing the American Dream Program, Rick was able to realize his dream. Rick officially opened Brewery Rickoli on November 28, 2012. Since then, locals have been enjoying fresh pints – some have visited as many as 80 times in the roughly 150 days Brewery Rickoli has been open!
Beer List: For a small brewery, Brewery Rickoli offers a ton of beer choices! Not only are all of Brewery Rickoli's beers Gluten Reduced, they are great tasting. There are beers for every taste, and all levels of beer geekdom. From the lighter Cream Ale, to the hoppy Double IPA, the beers at Brewery Rickoli are very good. My personal favorites are the Aldo Red and the Black Pline! Although, it was a tough call to pick any favorites. Rick said it best, "Brewery Rickoli brews big beers to compensate for their small equipment!" Of course this is in reference to their small homebrew setup, that produces outstanding, consistently flavorful beers. Rick is proud to be able to produce the beers he does with what he calls, "the smallest brewery setup in the state."
M.E.H. (Most Excellent Homebrew) Cream Ale – This is a very refreshing and light ale that is very similar to Genesee Cream Ale. This beer is only 4.3% ABV, so you can relax and have a few after work and still get stuff done. A malty leaning beer that has just the right kiss of hops! 4.3% ABV, 20 IBU'S.
ALDO RED –  (Named after Rick's Dad) This is a very flavorful derivation of a German style called ALTBIER. A little fuller boded than the German version, this beer has the depth of flavor of an Irish Red, but finishes cleaner.  This beer is 5.3% ABV and uses Munich, Vienna, and Pilsner malt with a little noble hop to give it character. 5.3% ABV, 30 IBU'S.
Totally EYE-P-A  –  Everybody has an IPA and we have a great one! Pale malt and a touch of Munich malt combine to provide a clean and sturdy base for the intense hop flavor and aroma in this beer. At 6.8% abv, This beer falls in line with the new wave of IPA beers on the market. 6.8%ABV, 65 IBU'S.
Rickoli's Rye Stout – This is a hearty Rye Stout that satisfies the soul! Roast and coffee notes are combined with rye spiciness and the full body sweetness of malt to cradle the gentle American hop flavor that this beer takes advantage of.                 7% ABV, 45 IBU's.
Social Lubricant – This is traditional Scotch ale.  Golden Promise malt with a touch of roast barley, boiled extensively to concentrate the caramel flavors with just the stingiest amount of English hops! 8% ABV, 30 IBU'S.
Disturbed Reflection Double IPA – This is our double version of Totally Eye-P-A! It reeks of pungent hops and alcohol and has a wonderful creamy mouth feel that lays the lupulin goodness across all of your senses.  9.7% ABV, 190 IBU'S – Whew!
The Black Pline – This is a very intense Imperial Black IPA! Extreme hop nose and flavor supported by just a kiss of dark malt that gives a subtle smoke in the profile. 9.8%ABV, 70 IBU'S.
Session IPA – Our second offering in our Single-hop Pale Ale Series.  We make a nominal Pale Ale recipe and change out the featured hop variety.  This month we combine Summit with 2 experimental hop varieties. 5% ABV, 65 IBU.
VannFaw Red Hefeweizen –  Inspired by the awesome folks in our homebrew club, the VannFaw Hefe uses a darker shade of caramel to compliment the banana-like esthers and reminds one of Bananas Foster on the palate while still light and refreshing! 4.55% ABV
Thrilla in Vanilla –  Rickoli's Rye Stout spiked with vanilla!  The heartiness of this very approachable stout is balanced and softened by the subtle vanilla flavor.        7% ABV, 45 IBU's.
Elke Brown – (Named after Rick's Mom) An American-style brown ale, with an array of medium to dark caramel malts. Accented with English chocolate malt, which gives a full-bodied sweetness that cradles the Williamette hops used throughout this brew. 6.8% ABV, 45 IBU
Brewery Rickoli serves all of their beers from the tap. If you would like to purchase beer to take home, Growlers are available. I personally grabbed a growler of the Aldo Red, and can't say enough about the great quality of the beer, and the freshness. Brewery Rickoli is working on distributing kegs to local restaurants and bars that specialize in providing quality craft beer from the great State of Colorado.
Events: Here are a few local events where you will be able to try Brewery Rickoli's beers.
I had a great visit with Rick Abitbol at Brewery Rickoli. He's created a nice local brewery and taproom, which is perfect for beer lovers in the Wheat Ridge area. Of course, Denver is only a few minutes away, so it is a short trip down to Brewery Rickoli from around the metro area. Rick brews awesome beers and the vibe in the taproom is positive and laid-back. Brewery Rickoli provides good music, fresh beer, and a simple, fun environment to relax and enjoy a pint. I highly recommend making a trip to see Rick and enjoy a beer at Brewery Rickoli. Keep an eye out as Rick has plans to add a beer garden area behind the taproom. His plans include a 4-tap system and live music! Thanks again for the hospitality, and keep up the good work Rick!
Brewery Rickoli
4335 Wadsworth Blvd
Wheat Ridge, CO. 80033
303-344-8988
www.BreweryRickoli.com