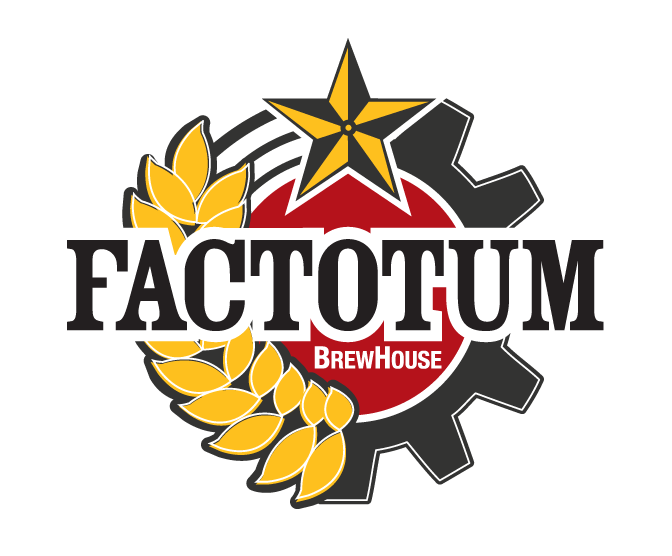 Factotum Brewhouse will be the first brewery to cater to homebrewers when it opens this fall in Denver, Colorado. Guest brewers will have the opportunity to brew their recipe on Factotum's seven barrel system and the beer will then be served to thirsty taproom patrons. With help from headbrewer Christopher Bruns, homebrewers will learn the steps of commercial brewing from recipe creation to the brewing process to the taproom release of the beer. This concept was originally designed for serious homebrewers who wish to receive honest, unbiased feedback from the public but recreational brewers, new brewers, and small groups are also welcome to use Factotum's services. Christopher will act as quality control and to ensure the tap lineup isn't dominated by any one style: "If six people come in wanting to brew an IPA, they can either wait in line or decide to brew something else," says Christopher. Six of Factotum's eventual eight taps will pour homebrewer beers while the remaining two will pour beers made by Christopher.
Brother-and-sister team Christopher and Laura Bruns conceived of the Factotum model over dinner with their other two siblings and have since graduated from Denver's Small Business Development Center's business start-up class, as well as Tom Hennessy's renowned Brewery Immersion Course at the Colorado Boy Pub & Brewery in Ridgway, Colorado. Christopher and Laura's Midwestern, German-American upbringing has instilled in them a passion for beer and they're mutual background in education compels them to make Factotum a school as much as it is a brewery; Factotum isn't just a place to drink great beer but also a place to learn about beer. Located at 4735 Lipan Street in the Sunnyside neighborhood, Factotum is moving into an already established craft beer community with Stomp Them Grapes homebrew supply store two doors down, Crooked Stave Artisan Beer Project ½ mile away, and the upcoming Diebolt Brewing Company one mile away.
Christopher and Laura Bruns hope local beer lovers will use the close proximity to ride their bicycles and safely visit all these fine establishments. Factotum's setting, like so many in the Denver area, is an industrial one and the taproom ambiance will complement that setting with a rustic, factory, wood-and-metal atmosphere. However, this location means Factotum is lacking somewhat in natural light. Please visit Factotum's Kickstarter.com page so that Christopher and Laura may make improvements to the taproom including the purchase of a glass-paneled garage door to bring sunshine into the brewery.
Factotum Brewhouse
4735 Lipan Street
Denver, CO. 80211
303-303-3003
www.factotumbrewhouse.com 
(Factotum Brewhouse is still working on their website. To find them online, visit their facebook or twitter pages)
Facebook: www.facebook.com/FactotumBrewhouse
Twitter: www.twitter.com/FactotumBrew